Trip Preparation
Tucson Road Bike Tour
What To Do Next
So you booked your trip. Now it's time to get ready! Start here.
Complete Your Reservation Within One Week of Booking
Immediately after booking your trip, you will receive a confirmation email with instructions and a link to complete the following for each guest.
Answer questions for your reservation (medical history, dietary requirements, etc.)
Complete guest profile
Sign your waiver for each guest
Pre-Trip To Do List
Once you've completed your reservation, you're ready to start preparing for the trip.
Start Training! See Training For Your Adventure Vacation below for helpful tips and check out Fit For Trips for a personalized training plan.
Book your pre- and post-trip travel arrangements*
Book your pre- and post-trip hotel accommodations. Remember we have deals with a local hotel. (See FAQ "Travel" below)
Purchase Travel Insurance. This is optional but highly recommended. See Travel Insurance for more information.
*Before booking any non-refundable travel arrangements, check with your Trip Support team to make sure your trip is a confirmed departure. We are not responsible for cancellation fees on flights or other arrangements.
Last Minute To Dos
Give your friends and family the 24/7 AOA Emergency Mobile number: 480-387-5558
Review your trip's inclusions and the detailed packing list (below). Give us a call if you have questions.
Excited yet? We hope so!
We are available to answer any questions you have. Reach out to us any time. We want your entire experience with us to be easy, effortless, and memorable.
Pre-Trip Contact Info
For questions that may come up, please reach out to our Trip Support team.
AOA Office: (480) 945-2881 ext. 4
Packing List
Required Gear
Casual clothing – see below
Rain Jacket (bring rain or shine!)
Road Bike (available to rent from AOA)
Helmet (provided with AOA bike rental)
Day Pack (available to rent from AOA)

Pack cover or large trash bag

Closed-toed sneakers or bike-specific shoes

Pedals if you ride clipped in (clipless pedals available from AOA with advance notice)

3Liter water capacity
Headlamp with extra batteries
Medications + extra doses
A few Ziploc bags (for trash, storage, etc.)
Sunscreen (50+ SPF)
Sun hat
Sunglasses
Watch or some way to tell time
Optional Gear
Personal snacks/electolytes (provided but if you have a favorite, feel free to bring it)
Casual clothing for travel days
Other luggage for extra clothing and gear
Bike specific lights, mounts, and charging cables
Bike GPS and mounts
Charging cables and portable battery
Comfy camp shoes
Travel towel
Small sheet (included in sleeping bag rental)
Travel pillow (not included in sleeping bag rental)
Camera with extra batteries and memory
Toiletries

Hairbrush/comb
Biodegradable soap/shampoo*
Toothbrush and toothpaste
Deodorant
Glasses, contacts, supplies
Moisturizing lotion, lip balm w/ spf
Tissues, WetWipes
Insect repellent
Ear plugs for light sleepers

Personal first aid/blister supplies
Book or e-reader
Other Stuff to Remember
Photo ID and/or passport
Airline tickets
Hotel confirmations
Credit cards and cash
Travel insurance information
Cash or check for optional guide gratuities
Packing Your Personal Clothing
It can be a challenge to pack for any vacation, particularly an adventure vacation that could be influenced by seasons, weather, activity level, and more. We have put together a great article to help guide you through the packing process.
Standard Clothing list
Short Sleeve Shirt(s)/Tanks: Synthetic (non-cotton), comfy, lightweight; for hikings, sleeping, etc.
Long Sleeve Shirt: comfy, loose-fitting, any material – extra layer for chillier evenings
Shorts: Synthetic (non-cotton), quick drying, well-fitting shorts.
Underwear: Synthetic (non-cotton) and comfy while hiking
Socks: Synthetic (non-cotton) or thin wool blend, high or low rise, breathable, lightweight, extremely well-fitting, with arch support and padding if desired, 2-3 pairs for when not riding.
Sun Hat: Light-colored, comfy, breathable, covers face and neck
Rain Jacket: Hooded, compressible, wind and waterproof but breathable if possible
For Seasonal Trips (trips with an expected overnight low below 50℉ (10℃))
Warm Jacket: Fleece or thin down jacket (nano puff) as your main insulating layer
Pair of Pants: Comfy, well-fitting, lightweight, with built-in belt or belt loops.

Tip: get convertible pants that can roll or zip into shorts/capris and lighten your packing

Pair of Thermals: Light to mid-weight long underwear bottoms as a base layer or for sleeping
Hat/Gloves: Synthetic (non-cotton) or wool for cooler evening and mornings only
FAQs
These questions and answers have been gathered through many years of feedback from guests and their guides. If there is any question you have that is not answered here, please contact us so we can help.
Travel
Q: When should I arrive and when should I plan to depart?
A: We recommend arriving the day before your itinerary is set to begin ("Day 0") and departing the day after it ends. If you must depart on the final day you're with us, we ask that you not book your flight home any earlier than 2 hours after the latest projected return time (for domestic; 3 hours for international flights). Remember that you may be tired after your adventure vacation. For this reason, as well as the fact that return times are dependent upon hiking/cycling speed and other factors outside our control, AOA highly recommends booking your return flight for the day after your itinerary is scheduled to end. AOA cannot be responsible for additional expenses incurred for missed flights.
Q: What is the Host Hotel?
A: This trip departs from the Arizona Inn in Tucson, AZ.
Gear
Q: What kind of bike is best for this trip?
A: You will need a road bike or a hybrid bike for this trip. If you don't wish to bring your own bike, you can rent one from AOA's bike rental fleet. This trip has options for varying distances each day. You are not expected to stay with all of the other riders at all times, and you will have vehicle support along the way. With this in mind, you should choose to ride the bike that is most comfortable for you without worrying about your rate of travel.
Q: Am I required to bring cycling-specific shoes?
A: You are only required to have close-toed shoes for this bike trip. These can be tennis shoes, hiking shoes, or something in between, as long as they can be worn throughout the day comfortably.
Many of our riders prefer to ride with clipped-in bike-specific shoes. These have features such as a rigid sole to allow for better power transfer, a lack of laces to avoid getting these caught in your bike chain, or breathable or waterproof uppers to protect against weather conditions. Just remember, cycling shoes are not hiking shoes so make sure to bring both.
If you are bringing cycling shoes with cleats, please also bring your pedals. Our bikes come with flat pedals and we have a limited supply of certain clipless brands.
Q: Do I need to bring my own pedals?
A: AOA provides flat pedals on all of AOA's rental bikes. If you are bringing your own bike or wish to use a specific type of clipless pedal on one of AOA's rental mountain bikes, we require advance notice.
Q: Do I need water bottles or does AOA provide them?
A: You should bring your own bike bottles. AOA will provide disposable and/or flexible cycling water bottles that fit the water bottle cages on our bikes. Aid stations will be provided on most rides with water, electrolytes, and snacks. Please help us be eco-friendly by refilling and reusing any water bottles provided to you.
Packing
Q: Do I need to bring cash?
A: Yes. While credit cards are accepted at most of the places we're going, you never know when cash may be needed.
Q: Where can I leave extra luggage while riding?
A: Extra items that you don't need while cycling can be left in the AOA van and/or trailer for easy access at support stations. Items not needed for the entire day can be left at camp or brought in the van for more security. Extra luggage not needed on trip can be left in the van or trailer. Please note that these areas are not climate controlled. A better option may be to leave your extra luggage you don't need during this bike trip with the bell desk at the hotel you stayed at before the trip.
Q: What clothing will I really need?
A: Every individual has varying tolerances when it comes to temperatures. To help you prepare for your adventure, we've provided a packing list where we've strived to indicate seasonal and recommended items. These recommendations come from our experienced guides as well as from guests post-trip. If you are unsure about an item of clothing after checking the weather forecast, bring it. You can always leave extra layers in your suitcase. Many guests bring too many clothes, we suggest making an honest assessment of what you need and don't need. Many adventurers wear the same clothes for more than one day. That being said, we highly recommend never skimping on underwear, socks, or bibs/cycling shorts! An extra clean set is small, lightweight, and much-appreciated reward after being active all day.
Weather
Q: What if it rains/storms?
A: Inclement weather is all part of going on an adventure vacation in the great outdoors. Nature is uncontrollable, so we cannot guarantee, nor can any guiding company in their right minds, excellent weather for your trip. If it rains, we'll put on our rain jackets and pack covers (both required pieces of gear) and keep hiking. Lightning is the only weather that could keep us off the trail. Our guides are trained to assess these situations safety and make decisions about taking shelter or carrying on.
Q: How do I prepare for the weather and elements I will most likely encounter on my trip?
A: We ask that you arrive to the start of your trip already prepared for the weather and elements we are likely to encounter. To do this, we suggest checking the forecast often as your trip approaches.
Use the following locations when checking the weather forecast.
We prefer weather.gov for accuracy.
Accommodations
Q: What will be my responsibilities on this tour?
A: While your tour is fully guided, part of the fun of adventure travel is learning how to be independent in the outdoors. At times (and when applicable) you may be asked to help set up or take down your tent, inflate your sleeping pad, carry your gear or manageable amounts of group gear, wash your dishes, or adjust your pace to accommodate other group members, safety, or permit regulations. If you are uncomfortable with any of these, please consult with your AOA contact pre-trip or with your guide on tour.
Q: What type of ride support does AOA provide?
A: The rides will have full nutritional and mechanical support. A variety of snacks and sports nutrition products will be available during the rides as well as a mechanic to assist with any bike issues. Navigation aids will also be available as hard copies of maps and cue sheets and turn-by-turn directions via a mobile app. Contact Trip Support for more details.
Q: Will my AOA guide(s) be carrying a first aid kit?
A: All guides carry a basic first aid kit for emergencies. Your guides do not carry prescription medications. When preparing for your trip please be aware that hospital facilities may be a long way away, that a doctor may not always be available, and that evacuation can be prolonged, difficult and expensive.
Q: What is the Comfort Suites (Day 1 overnight accommodations) like on this tour?
A: The newly renovated Comfort Suites at Sabino Canyon is located only 4 miles from Sabino Canyon and Mt Lemon. Bird watching, hiking, and biking enthusiasts will love the wide variety of trails and viewing areas located nearby. This hacienda-style property features four beautifully landscaped courtyards with fountains. Located on Tucson's upscale
east side, the hotel caters to extended stay guests, business travelers and families. All guest rooms come equipped with coffee makers, hair dryers, irons, ironing boards, microwaves, refrigerators and 32-inch flat-screen televisions with premium channels, like HBO and Starz. Guest laundry facilities and vending machines are located on the property.
Q: What is the Sonoita Inn (Day 2 and 3 overnight accommodations) like on this tour?
A: The owner of this small hotel also owned the Triple Crown–winning racehorse Secretariat. The inn, built to resemble a huge barn, celebrates the horse's career with photos, racing programs, and press clippings. Hardwood floors, colorful woven rugs, and retro-cowboy bedspreads distinguish the spacious rooms, some of which have window seats with views of the Santa Rita Mountains. The rustic inn is next to the Steak Out Saloon in the tiny town of Sonoita, AZ.
Q: I see my lodging is double occupancy by default. What are my options if I'm traveling solo?
A: All trip prices are based on double occupancy. If you are traveling alone and specifically request a room/tent of your own you will be asked to pay for the Solo Accommodations Upgrade. If you wish to share accommodations with another AOA guest we will assign a roommate of the same gender if one is available. If no roommate is available, you will automatically be upgraded to solo accommodations. Please be advised there are a limited number of single rooms/tents available on most departures.
Routes and Terrain
What can I expect from the road bike routes on this trip?
A: All our routes are pre-scouted by our guides and cover terrain that is equally beautiful as it is inviting for cyclists. We'll be on well-maintained roads, streets, and pathways that range from quiet country routes to public roadways with wide shoulders and minimal traffic. Elevation change is moderate on most days, with some noticeable climbs for those interested in challenging themselves. Mileages vary and are always adjustable with the help of our support vehicle. Guests generally travel at a group pace of 12 to 17 mph but have the ability to rest on demand or push themselves to achieve a goal, knowing that the guides are nearby to assist in any way needed.
Getting in Touch
Q: How can someone contact me during my trip?
A: In case of emergency and you need to be reached, please give your friends and family the AOA Emergency Number: 480-387-5558. Someone will be available 24 / 7 / 365. Our office will set into motion whatever means are necessary to get the message delivered to our guest(s). Due to the unique backcountry setting of our tours, this process could take upwards of two hours to be delivered, or sometimes have to wait until the following day. Know that we will make every effort to speed this process.
Gratuities
Q: Am I required to tip my guide(s)?
A: You are not required to tip, however it is customary in the guided tour industry in the U.S. AOA prides itself on our outstanding crew and our attitude regarding customer service. The guides expect to meet and even exceed all your expectations. They appreciate gratuities for a job well done and always divide them equally. If you would like to thank your guide, the standard gratuity is 10 – 15% of the trip price. Often groups will pool their gratuity and present it to the guide(s) at the end of the trip. These are only suggestions. Tipping is at your discretion.
Travel Insurance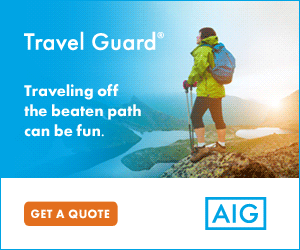 We strongly recommend purchasing travel insurance.
This comprehensive travel protection can provide for trip cancellation or interruption, travel delays, loss of baggage or travel documents, baggage delay, medical expenses and emergency assistance. Many health insurance policies don't apply when traveling outside your coverage area and may not cover an emergency evacuation which can be prolonged, difficult, and costly. We recommend AIG Travel Guard.
Recommended Reading
Tucson (Images of America: Arizona)
Jane Eppinga
The history of Tucson and its people is long and distinguished. Archaeological records demonstrate that Tucson was inhabited from about 300 to 1300 A.D. by a people called the Hohokam. Through the centuries the flags of Spain, Mexico, the Confederacy, and the United States have flown over Tucson. Images of cowboys and Indians, preachers and gamblers, miners and gunslingers, ladies of the night and churchmen, leave an indelible imprint on the history of this town.
Echoes Down the Centuries: Memories From the Patagonias and the Sonoita Creek Valley
Mary Whetzel
This book is a real Wild West story, told in "their way" by the people who lived in the Patagonia-Sonoita region of southeastern Arizona. Life here was hard, and the stories of how people lived and followed their instincts to survive may touch your heart, make you laugh or cry, or maybe both. Their bravery, hardships and desire for a new future developed southern Arizona. There are stories of Indians, priests, miners, ranchers, good men and bad, life and death, and much more.
The Last Gunfight: The Real Story of the Shootout at the O.K. Corral-And How It Changed the American West
Jeff Guinn
On the afternoon of October 26, 1881, in a vacant lot in Tombstone, Arizona, a confrontation between eight armed men erupted in a deadly shootout. The Gunfight at the O.K. Corral would shape how future generations came to view the Old West. Wyatt Earp, Doc Holliday, and the Clantons became the stuff of legends, symbolic of a frontier populated by good guys in white hats and villains in black ones. It's a colorful story—but the truth is even better.
Southeastern Arizona Mining Towns (Images of America)
William Ascarza
Southeastern Arizona has one of the most diverse mining localities in the state. Towns such as Bisbee, Clifton, Globe, Miami, Ray, Silverbell, and Superior have earned reputations as premier metal producers that are most notably known for their copper. Other mining towns that have made their marks in the region include Dos Cabezas, Gleeson, Harshaw District, Helvetia, Patagonia District, Pearce, Ruby, and Tombstone. Mining in southeastern Arizona has significantly influenced the development of mines in northern Sonora, Mexico. The process of mining has established the economy of southeastern Arizona, making it a viable source of copper-related minerals in the 21st century's global market.
Training For Your Adventure Vacation
How to Prepare for your Trip
We recommend beginning training no later than 2 months to departure.
Begin slowly to avoid injury, eventually working up to 3 – 5 days/week. Our bodies are amazing; they adapt to the exact stresses we place on them repetitively. The most effective way to prepare for your adventure is to mimic the activities you will be doing on your trip. If you cannot hike/ride terrain and mileage equal to your tour's Challenge Rating due to your location, expect to be a bit sore.
Include hills (downhill too!) in your training.
Our routes encounter large amounts of elevation change. If you live in a flat region, use a sports stadium, stair climber, tall building, parking garage, or treadmill as alternatives. It is also important to train with a weighted backpack that is similar to the weight you will be carrying on your adventure.
Although we take numerous breaks during our excursions, you should be confident you can hike 10 miles (16 km) in under 5 hours. You should spend most of your time training at a Rate of Perceived Exertion (RPE) rating between 3 and 5, with small amounts at a 6 and 7 (see table below).
Rate of Perceived Exertion
Use this to help guide your training for your adventure vacation.
RPE
Breathing
% of Maximum Heart Rate*
Example
0-1
Resting breathing rate very light.
50-60%
Sitting, standing, lying down, walking.
2-3
Light but comfortable, able to hold a conversation.
60-70%
Casual bike riding on a flat surface (think beach cruisers on vacation), easy jogging.
4-5
Moderate breathing becoming noticeable. Not able to speak in full sentences.
70-80%
Running or riding at a moderate, sustainable pace.
6-7
Breathing hard, starting to become uncomfortable. Only able to speak a few words at a time.
80-90%
Riding or running at a "comfortably hard" effort. Working hard but it's tolerable.
8-9
Deep and forceful breathing. Effort is uncomfortable and not sustainable for long periods of time.
90-100%
Riding or running up a steep incline at a hard effort. Muscles are working hard and burning.
10
Maximum exertion. Only sustainable for short periods of time.
Sprinting.
Other Things to Consider
Hydration: Expect to consume 3 to 6 liters of water per day during your trip (one liter is 32 ounces). While you don't need that volume of fluids at home, your trip will place large demands on your body in the form of physical exertion and environmental factors including a dry climate, high elevations, and potential heat. Sports drinks should be used as a supplement to water as electrolytes do play an important role in hydration, but should not replace water.
Key areas of Focus: A strong core, hips, and lower body are essential to avoiding injury. Look for exercises that engage multiple muscle groups, and perform them multiple times throughout the week if you are injury prone.
Break in those kicks: Please do not show up to your adventure vacation with brand new boots out of the box. Whatever footwear you decide on, wear them everywhere: in varying temperatures, terrain, and times of day. Blisters, whether you think you'll get them or not, can ruin a trip. While our guides take pride in their professional level of foot care, trust us when we say you'd rather avoid needing their skills.
Adventure isn't 100% comfortable: We know you're here for a challenge, but nobody wants to suffer. Our guides understand this delicate balance. You do your part by training; we'll make sure you enjoy amazing destinations!