Trip Preparation
The Classic Phantom Ranch Hiking Trip
What to Do Next
So you booked your trip. Now it's time to get ready! Start here.
Complete Your Reservation Within One Week of Booking
Immediately after booking your trip, you will receive a confirmation email with instructions and a link to complete the following for each guest.
Answer questions for your reservation (medical history, dietary requirements, etc.)
Complete guest profile
Sign your waiver for each guest
Pre-Trip To Do List
Once you've completed your reservation, you're ready to start preparing for the trip.
Start Training today!
Book your pre- and post-trip travel arrangements*
Book your pre- and post-trip hotel accommodations. Remember we have deals with a local hotel. (See FAQ "Travel" below)
Purchase Travel Insurance. This is optional but highly recommended. See Travel Insurance for more information.
*Before booking any non-refundable travel arrangements, check with your Trip Support team to make sure your trip is a confirmed departure. We are not responsible for cancellation fees on flights or other arrangements.
Last Minute To Dos
Give your friends and family the 24/7 AOA Emergency Mobile number: 480-387-5558
Review your trip's inclusions and the detailed packing list (below). Give us a call if you have questions.
Excited yet? We hope so!
We are available to answer any questions you have. Reach out to us any time. We want your entire experience with us to be easy, effortless, and memorable.
Pre-Trip Contact Info
For questions that may come up, please reach out to our Trip Support team.
AOA Office: (480) 945-2881 ext. 4
Trip Details
Trip Start

Location: Hotel El Tovar at the Grand Canyon (see map)
Time: 4:00 PM
Start Location & Time with Transportation Package: Flagstaff Airport at 10:00 AM on Day 1 OR Holiday Inn Express and Suites in Old Town Scottsdale, AZ at 8:00am on Day 1 (see map)

Trip End

Location: Hotel El Tovar at the Grand Canyon (see map)
Time: Between 11:00 AM – 1:00 PM
End Location & Time with Transportation Package: Flagstaff Airport at 2:00 PM on Day 5 OR Holiday Inn Express and Suites in Old Town Scottsdale, AZ  at 4:00 PM on Day 5 (see map)

Tour Policies
Packing List
We recommend packing up your backpack with clothing and required gear, then deciding on which of the optional pieces you'd like to take. This is something experienced adventurers do before each trip, and it helps us all embrace the simplified lifestyle the backcountry can afford us.
We have answers to many frequently asked questions in the section below.
Required Gear
Clothing – see below
Rain Jacket (bring rain or shine!)
Daypack (available to rent from AOA)

Pack cover or large trash bag

Hiking boots or trail shoes
Camp shoes
3-liter water capacity
Headlamp with extra batteries
Medications + extra doses
A few Ziploc bags (for trash, storage, etc.)
TP kit (small supply of toilet paper, hand sanitizer)
Sunscreen (50+ SPF)
Sun hat
Sunglasses
Watch or some way to tell time
Optional Gear
Personal snacks/electrolyters (provided but if you have a favorite, feel free to bring it)
Casual clothing for travel days
Extra luggage for storing stuff on the rim while you are in-canyon
Luggage tags
Trekking poles (available to rent from AOA)
Bandanna and/or Travel towel
Camera with extra batteries and memory
Personal first aid/blister supplies
Toiletries:

Hairbrush/comb
Biodegradable soap/shampoo
Toothbrush and toothpaste
Deodorant
Glasses, contacts, supplies
Moisturizing lotion, lip balm w/ spf
Tissues, WetWipes
Insect repellent
Ear plugs for light sleepers
Other Stuff to Remember
Photo ID and/or passport
Airline tickets
Hotel confirmations
Credit cards and cash
Travel insurance information
Cash or check for optional guide gratuities
Packing Your Personal Clothing
It can be a challenge to pack for any vacation, particularly an adventure vacation that could be influenced by seasons, weather, activity level, and more. We have put together a great article to help guide you through the packing process.
Standard Clothing list
Short Sleeve Shirt(s)/Tanks: Synthetic (non-cotton), comfy, lightweight; for hikings, sleeping, etc.
Long Sleeve Shirt: comfy, loose-fitting, any material – extra layer for chillier evenings
Shorts: Synthetic (non-cotton), quick drying, well-fitting shorts.
Underwear: Synthetic (non-cotton) and comfy while hiking
Socks: Synthetic (non-cotton) or thin wool blend, high or low rise, breathable, lightweight, extremely well-fitting, with arch support and padding if desired
Sun Hat: Light-colored, comfy, breathable, covers face and neck
Rain Jacket: Hooded, compressible, wind and waterproof but breathable if possible
For Seasonal Trips (trips with an expected overnight low below 50℉ / 10℃)
Warm Jacket: Fleece or thin down jacket (nano puff) as your main insulating layer
Pair of Pants: Comfy, well-fitting, lightweight, with built-in belt or belt loops.

Tip: get convertible pants that can roll or zip into shorts/capris and lighten your packing

Pair of Thermals: Light to mid-weight long underwear bottoms as a base layer or for sleeping
Hat/Gloves: Synthetic (non-cotton) or wool for cooler evening and mornings only
FAQs
These questions and answers have been gathered through many years of feedback from guests and their guides. If there is any question you have that is not answered here, please contact us so we can help.
Travel
Q: When should I arrive and when can I plan to depart?
A: We recommend arriving the day before your itinerary is set to begin ("Day 0") and departing the day after it ends. If you must depart on the final day you're with us, we ask that you not book your flight home any earlier than 2 hours after the latest projected return time (for domestic; 3 hours for international flights). Return times are dependent upon hiking/cycling speed and other factors outside our control, AOA highly recommends booking your return flight for the day after your itinerary is scheduled to end. AOA cannot be responsible for additional expenses incurred for missed flights.
Q: What airport should I fly into/out of and what are my airport shuttle options?
A: We recommend arranging all flights to arrive and depart from the Phoenix Sky Harbor International Airport (PHX). This airport is centrally located (7 miles or 11 km) to our Host Hotel, and has the best variety of incoming and outgoing flights.
Q: What hot hotel does AOA recommend for pre and post trip lodging?
A:  
The Holiday Inn Express Hotel & Suites in Old Town Scottsdale: 
3131 N. Scottsdale Road Scottsdale, AZ 85251 / 480-675-7665
AOA guests receive special rates (based on availability) at the Holiday Inn Express. These rates vary throughout the year and are subject to blackout dates (mostly in March due to high demand in Baseball Spring Training season). Since pre- and post-trip lodging is not included with your itinerary, we recommend you reserve rooms well in advance.
Airport shuttle (call hotel upon arrival to arrange) – $15pp, 7:00am – 10:00pm. You can utilize this service at the end of your trip, even if you are not staying there that night.
Complimentary hot breakfast (Mon – Fri 6:00am – 9:30am and Sat – Sun 7:00am – 10:00am)
Complimentary Manager's Reception with beer and wine included (5:00pm – 7:00pm nightly)
Complimentary parking for trip duration. Notify the hotel if you plan to take advantage of this service.
Check-in is 4:00pm. Check-out is 12:00pm. Late check-out is available upon request.
This rate is only available those already booked on a trip with AOA. If you have already booked your trip, the instructions/corporate code can be found in your confirmation email.
***Travelling for a special occasion? We have special guest rates at the Four Seasons Resort – Scottsdale at Troon North. Rates range from $399 (summer Deluxe Casita rate) to $1435 (winter/spring Kiva King Suite rate) per night, exclusive of 13.92% tax and resort fee; subject to availability. Contact AOA to arrange these reservations for you. Unfortunately, AOA can only provide pick-up or drop-off at this location on private or custom tours.
Q: What are my shuttle options if I am not staying at your suggested host hotel?
A: Super Shuttle (602.244.9000) services Phoenix Sky Harbor Airport for about $17 per person. You could also hail a cab at the airport, which should run around $30. Rates are based on transportation to the central Scottsdale area. Please understand that we will only be picking up at the advertised locations so if you choose to stay elsewhere you will be responsible for getting yourself to the pick-up location.
Gear
Q: What type of backpack does AOA suggest?
A: A daypack is most appropriate for this Itinerary. We suggest a comfortable, well-fitted pack with some type of suspension system including a waist and sternum strap. Appropriate sizes for adults would range from 24 liters (1,500 in3) to 38 liters (2,300 in3). You will need to be able to carry 2 to 4 liters of water, snacks, water shoes, a lunch and anything else you feel you'll need on the trail.
Some examples of great packs include:
Osprey Sirius 24
Camelback Fourteen 26
REI Traverse 28
Deuter Act Trail 32
Gregory Z40
Deuter Act Lite 40
REI lookout 40
Q: What type of hiking footwear does AOA recommend?
A: This is a highly personal choice. Some people want more ankle support and others prefer to save weight. Some people can hike in cross trainers/trail runners and others need the arch support a boot provides. For itineraries that take place in areas where snow or heavy rain are possible, waterproof boots might be a good choice. However, for all other itineraries, breath-ability trumps waterproofing. No matter what you choose, please make sure your hiking footwear is close-toed, sturdy, supportive, and well broken-in! If your preferred shoes are more than 3 years old, consider bringing a small role of duct tape or similar in case the soles delaminate on dry, dusty trails.
Q: Do I really need trekking poles?
A: Trekking poles are not merely for balance. When used properly, they benefit guests of all ages, fitness levels, and abilities by transferring some of the force and effort of each step throughout the body. This limits the amount of wear and tear put on your lower body (ankles, knees, hips, and leg muscles) and allows you to hike farther, longer, and more comfortably. Trekking poles are useful on all itineraries, but especially recommended for itineraries with a lot of downhill mileage. A set of two collapsible trekking poles is available from AOA, complimentary and upon request.
Q: Do I need water bottles or does AOA provide them?
A: On you packing list, you are asked to bring a certain capacity for water. This capacity can be in any form: metal bottles, Nalgene bottles, disposable bottles, canteens or a hydration bladder/reservoir. It's up to you, but please make sure you meet that capacity in full. Depending on the weather and time of year, you will probably be asked to carry more than the listed capacity. AOA will supplement your capacity with 1-liter disposable plastic water bottles.
Q: Should I bring a water reservoir/bladder system versus bottles?
A: AOA highly recommends a water reservoir system like Camelback or Platypus. These systems allow you to carry your water in a bladder inside your backpack, making it easily accessible via a hands-free hose that comes over your shoulder. These tend to keep people better hydrated as you are not required to stop, open your backpack, or get assistance in retrieving your water bottle every time you want a drink. 100 oz. (3-liter) size recommended.
Packing
Q: What clothing will I really need?
A: Every individual has varying tolerances when it comes to temperatures. To help you prepare for your adventure, we've provided a packing list where we've strived to indicate seasonal and recommended items. If you are unsure about an item of clothing after checking the weather forecast, bring it. You can always leave extra layers in your suitcase. We suggest making an honest assessment of what you need and don't need. That being said, we highly recommend never skimping on underwear or socks! An extra clean set is small, lightweight, and much-appreciated reward after hiking all day.
Weather
Q: What if it rains/storms?
A: Inclement weather is all part of going on an adventure vacation in the great outdoors. Nature is uncontrollable, so we cannot guarantee, nor can any guiding company in their right minds, excellent weather for your trip. If it rains, we'll put on our rain jackets and pack covers (both required pieces of gear) and keep hiking. Lightning is the only weather that could keep us off the trail. Our guides are trained to assess these situations safety and make decisions about taking shelter or carrying on.
Q: How do I prepare for the weather and elements I will most likely encounter on my trip?
A: We ask that you arrive to the start of your trip already prepared for the weather and elements we are likely to encounter. To do this, we suggest checking the forecast often as your trip approaches.
CHECKING THE WEATHER FOR THIS TRIP
Use the following locations when checking the weather forecast.
We prefer weather.gov for accuracy.
Accommodations, Hygiene, and First Aid
Q: What will be my responsibilities on this tour?
A: While your tour is fully guided, part of the fun of adventure travel is learning how to be independent in the outdoors. At times (and when applicable) you may be asked to help carry your gear or manageable amounts of group gear or adjust your pace to accommodate other group members, safety, or permit regulations. If you are uncomfortable with any of this, please consult with your AOA contact pre-trip or with your guide on tour. Additionally, AOA expects that all guests choose an itinerary appropriate for their individual needs and provides detailed information for every guest to allow them to do so.
Q: What will the lodging be like at Phantom Ranch?
We will be at the bottom of the Grand Canyon in the only existing lodging located below the rim, Phantom Ranch. This historic ranch is located on the north side of the Colorado River, tucked in at the base of a large side canyon. The ranch can only be reached by foot, by mule, or by rafting the Colorado River, and is a popular stop for those traveling to the bottom of the canyon via the Bright Angel or Kaibab Trails. The ranch was designed by architect Mary Colter and completed in 1922. The rustic cabins and the Canteen are built of wood and native stone and do not intrude on the beauty and solitude of the setting. Our Phantom Ranch accommodations are gender-specific dormitories, each with ten bunk beds (sheets, blankets, pillows, and towels provided), a shower, a sink, and a restroom. It is common to have other travelers (not in our group) sharing our dorms.
Q: If I upgrade to the Lodging Package, what will my rim hotel be like?
A: For the Phantom Ranch Hiking Tour, the Lodging Package includes a stay at one of the Grand Canyon National Park lodges on the South Rim for Nights 1 and 4. These are in "Grand Canyon Village" and are all located near the rim of the canyon. Additionally, a trip to the many shops, restaurants, and popular viewpoints is just a short walk, or a free park shuttle ride, away.
Q: I see my lodging is double occupancy by default. What are my options if I am traveling solo?
A: All trip prices are based on double occupancy for your nights spent on the rim of the canyon. If you are traveling alone and specifically request a room of your own you will be asked to pay for the Solo Accommodations Upgrade. If you wish to share accommodations with another AOA guest we will assign a roommate of the same gender if one is available. If no roommate is available, you will automatically be upgraded to solo accommodations. Please be advised there are a limited number of single rooms available on most departures. For itineraries visiting Grand Canyon, solo accommodations are not available at Phantom Ranch.
Q: Is there electricity at Phantom Ranch?
Yes, the dorms are air conditioned in the summer and heated in the winter. They have lights and each has a single electrical outlet. These are in high demand so we recommend coming prepared with extra batteries instead of relying on recharging. Remember, airplane mode is a great tool for your phones
Q: What are the bathroom and shower facilities like at Phantom Ranch?
A: The dorms have running water and are equipped with both a flushing toilet (and toilet paper) and a hot shower. Phantom Ranch provides a sort of "clean-everything" type of soap that can be used as shampoo, body wash, laundry detergent, and hand soap. If you prefer to bring your own products, make sure you bring small, travel-sized bottles that will not pop open or explode as we ascend in elevation to the canyon.
Q: What if I have to go to the bathroom while I'm on the trail?
A: No worries! It's easier to manage than you might think. We follow Leave No Trace principles so guides carry a kit including a small trowel, toilet paper, Ziploc bags and hand sanitizer. If you prefer, you can put together a similar kit so you are self sufficient on the trail. Please bring a couple small Ziplocs as these help us pack out our toilet paper. This is a type of rite of passage for outdoor adventurers so embrace it and don't be afraid to ask your guide for helpful hints.
Q: What about feminine hygiene products?
A: These should be brought in a Ziploc bag. Please bring extra Ziploc bags for disposal after use and consider putting duct tape on the outside of the bag for privacy. Remember, your guides, whether male or female, have spent many days with groups in the backcountry. They have certainly heard your questions before and will always be helpful and mindful of your privacy. Plus, they may have extra supplies should you need any.
Q: Will my AOA guide be carrying a first aid kit?
A: All guides carry a basic first aid kit for emergencies. Your guides do not carry prescription medications. When preparing for your trip please be aware that hospital facilities may be a long way away, that a doctor may not always be available, and that evacuation can be prolonged, difficult and expensive.
Q: Should I bring my own first aid/blister supplies and medication?
A: Yes we do recommend bringing a very small and very basic first aid kit and personal medications. While our guides are happy to provide care in any way they are capable, sometimes it is nice to have your own supplies including Band-Aids, New Skin, athletic tape, and your preferred anti-inflammatory and/or pain killer. Remember to bring all personal medications, plus extras, as our guides do not carry and cannot dispense medications.
Food & Drink
Can you accommodate dietary restrictions?
A: We do our absolute best to accommodate everyone's unique dietary needs, and at no additional charge! Our guides are well versed in a variety of dietary needs including vegetarian, vegan, gluten free, dairy free, food allergies, and so many more. As long as we can accommodate your needs safely we are happy to help!
Do I need to bring my own water or snacks?
A: We want you to bring capacity for water (bottles or a bladder system), but no, you do not need to bring your own water. Water sources are available to us throughout the trip. Plenty of food and snacks will be available to you at all times during the trip. We provide a variety of trail bars, trail mixes, protein sources, and dried and/or fresh fruit. You are welcome to bring your own favorite snacks as well.
What are the meals like at Phantom Ranch
A: Delicious. The ranchers only make a few different family style meals down at Phantom Ranch and they do them well. With the exception of a few holidays, dinner at Phantom Ranch is either beef stew or steak with the option of vegetarian chili. All meal choices are accompanied by salads, cornbread, and vegetables and you'll want to leave room for dessert. Breakfast comes complete with coffee, scrambled eggs, pancakes, sausage, bacon, and fruit cocktail. We arrange all meals at Phantom Ranch sometimes up to a year in advance so please let us know if you need vegetarian meals as soon possible.
What can I purchase at Phantom Ranch
A: The Canteen offers many souvenirs and sundries available at certain times of the day. Snacks and candy, coffee, hot chocolate, lemonade, a small selection of beer and wine, hiking or trekking poles, books, patches, stickers, pins, t-shirts, hats, and bandanas are usually available. Some of these items are designed for sale only at Phantom Ranch and are a mark of honor many purchase to remember their accomplishment. Also available are postcards and both domestic and international stamps. The Grand Canyon is the only place left in the country where mail is still delivered by pack mule, and every postcard purchased here will bear a special stamp to that affect. Remember, all supplies are delivered here by pack mule. Selection and prices are subject to this very special mode of resupply.
Hiking Trails & Terrain
What can I expect from the hike into/out of The Grand Canyon?
A: This is a strenuous trip and is not recommended for novice hikers. Hike-in day requires that you hike downhill with a pack on for 7.2 miles (11.5 km), starting at a trailhead elevation of 7,260 feet (2,212 m) and ending at Phantom Ranch at an elevation of 2,480 feet (755 m). For those with a history of knee problems this can present a serious challenge. For the majority, the most difficult day is our hike up the Bright Angel Trail. It requires that you gain 4,380 feet (1,350 m) of elevation over 10.5 miles (16.8 km). The final 4 miles consist of unrelenting uphill switchbacks. The trails are wide and well maintained, however there are sections with loose rocks and many steps. The ascent could take anywhere between 6 and 10 hours. Hiking poles are highly recommended but please take the time to get used to them well before the trip.
Are there any steep or exposed sections of the trail?
A: Yes, there are a few steep sections and exposed overlooks on the various trails we will be hiking. The good news is that the trails are generally 5 to 10 feet (1.5 to 3 m) wide and it is possible to complete the entire hike in and out of the canyon without going within 3 feet (1 m) of a drop-off. If you have any concerns about your hiking ability, fear of heights, or the trails, please share them with us. Your guides are highly experienced in supporting and leading guests through these types of challenges; in fact, fear of heights is one of the most common concerns they encounter.
Will we need to swim, wade, or get wet during this trip?
A:Only by choice…or if it rains of course. While there are a few small streams requiring crossing on some of our trails, these are shallow and are easily navigated via large stepping stones. At Phantom Ranch there are swimming and wading opportunities should you choose to partake. The Colorado River is a deep, wide, fast-moving whitewater river whose year-round temperature hovers around 40 to 45 degrees F (4 to 7 degrees C). A dunk in the waters that formed the Grand Canyon is a must for your trip, but always consult your guide first on safe places to do this as many have lost their lives underestimating this river.
For a gentler (and warmer) dip, try Bright Angel Creek. This creek runs about 20 degrees F (13 degrees C) warmer than the Colorado. This creek's inviting waters are just several meters from the doors of our dorms. It's a great spot to relax on layover day, read a book, and watch for mule deer.
Getting in Touch
Q: How can someone contact me during my trip?
A:In case of emergency and you need to be reached, please give your friends and family the AOA Emergency Number: 480-387-5558. Someone will be available 24 / 7 / 365. Our office will set into motion whatever means are necessary to get the message delivered to our guest(s). Due to the unique backcountry setting of our tours, this process could take upwards of two hours to be delivered, or sometimes have to wait until the following day. Know that we will make every effort to speed this process.
Gratuities
Q: Am I required to tip my guide(s)?
A: You are not required to tip, however it is customary in the guided tour industry in the U.S. AOA prides itself on our outstanding crew and our attitude regarding customer service. The guides expect to meet and even exceed all your expectations. They appreciate gratuities for a job well done and always divide them equally. If you would like to thank your guide, the standard gratuity is 10 – 15% of the trip price. Often groups will pool their gratuity and present it to the guide(s) at the end of the trip. These are only suggestions. Tipping is at your discretion.
Travel Insurance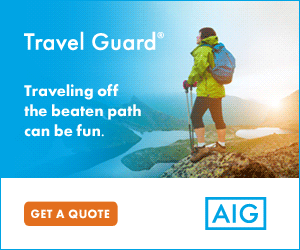 We strongly recommend purchasing travel insurance.
This comprehensive travel protection can provide for trip cancellation or interruption, travel delays, loss of baggage or travel documents, baggage delay, medical expenses and emergency assistance. Many health insurance policies don't apply when traveling outside your coverage area and may not cover an emergency evacuation which can be prolonged, difficult, and costly. We recommend AIG Travel Guard.
Recommended Reading
Over the Edge: Death in Grand Canyon
Michael P. Ghiglieri and Thomas M. Myers
In this book, wilderness river guide Michael Ghiglieri and physician Tom Myers chronicle 550 accounts of Grand Canyon misadventure. From the disappearance of two members of river explorer John Wesley Powell's crew in 1869 to the demise of tourists falling off the rim in 2001, this book is full of tales of death at Grand Canyon. This comprehensive tome includes chapters on the dangerous Colorado River, flash floods, airplane and helicopter crashes, and murder. Engrossing, but not for the faint of heart.
Grand Canyon: Solving Earth's Grandest Puzzle
James Lawrence Powell
How was the Grand Canyon created? How it came to be is one of the greatest mysteries in the American West. It is widely recognized that the Colorado River carved this scenic masterpiece, but exactly when and how did it happen? In the last few years geologists have reached a consensus and now author James Lawrence Powell (no relation to John Wesley Powell) tells the fascinating story of how the mystery came to be solved.
Grand Canyon: True Stories of Life Below the Rim
Sean O'Reilly, James O'Reilly and Larry Habegger
A collection of essays about Grand Canyon by eminent nature writers, including Edward Abbey, David Brower, Terry Tempest Williams, Colin Fletcher, and Ann Zwinger. See the canyon through their eyes as they raft the Colorado, visit beautiful waterfalls, get caught in a flash flood, and experience the sacred solitude below the rim.
Down the Great Unknown: John Wesley Powell's 1869 Journey of Discovery and Tragedy Through the Grand Canyon
Edward Dolnick
On May 24, 1869, a one-armed civil war veteran named John Wesley Powell and a ragtag band of nine mountain men embarked on the last great quest in the American West. No one had ever explored the fabled Grand Canyon; to adventurers of that era it was a region almost as mysterious as Atlantis – and as perilous. The ten men set out down the mighty Colorado River in wooden rowboats. Six survived. Drawing on rarely examined diaries and journals, Down the Great Unknown is the first book to tell the full, true story.
Training for your Adventure Vacation
How to Prepare for your Phantom Ranch Hiking Trip
We recommend beginning training no later than 2 months to departure.
Begin slowly to avoid injury, eventually working up to 3 – 5 days/week. Our bodies are amazing; they adapt to the exact stresses we place on them repetitively. The most effective way to prepare for your adventure is to mimic the activities you will be doing on your trip. If you cannot hike/ride terrain and mileage equal to your tour's Challenge Rating due to your location, expect to be a bit sore.
Include hills (downhill too!) in your training.
Our routes encounter large amounts of elevation change. If you live in a flat region, use a sports stadium, stair climber, tall building, parking garage, or treadmill as alternatives. It is also important to train with a weighted backpack that is similar to the weight you will be carrying on your adventure.
Although we take numerous breaks during our excursions, you should be confident you can hike 10 miles (16 km) in under 5 hours. You should spend most of your time training at a Rate of Perceived Exertion (RPE) rating between 3 and 5, with small amounts at a 6 and 7 (see table below).
Rate of Perceived Exertion
Use this to help guide your training for your adventure vacation.
RPE
Breathing
% of Maximum Heart Rate*
Example
0-1
Resting breathing rate very light.
50-60%
Sitting, standing, lying down, walking.
2-3
Light but comfortable, able to hold a conversation.
60-70%
Casual bike riding on a flat surface (think beach cruisers on vacation), easy jogging.
4-5
Moderate breathing becoming noticeable. Not able to speak in full sentences.
70-80%
Running or riding at a moderate, sustainable pace.
6-7
Breathing hard, starting to become uncomfortable. Only able to speak a few words at a time.
80-90%
Riding or running at a "comfortably hard" effort. Working hard but it's tolerable.
8-9
Deep and forceful breathing. Effort is uncomfortable and not sustainable for long periods of time.
90-100%
Riding or running up a steep incline at a hard effort. Muscles are working hard and burning.
10
Maximum exertion. Only sustainable for short periods of time.
Sprinting.
Other Things to Consider
Hydration: Expect to consume 3 to 6 liters of water per day during your trip (one liter is 32 ounces). While you don't need that volume of fluids at home, your trip will place large demands on your body in the form of physical exertion and environmental factors including a dry climate, high elevations, and potential heat. Sports drinks should be used as a supplement to water as electrolytes do play an important role in hydration, but should not replace water.
Key areas of Focus: A strong core, hips, and lower body are essential to avoiding injury. Look for exercises that engage multiple muscle groups, and perform them multiple times throughout the week if you are injury prone.
Break in those kicks: Please do not show up to your adventure vacation with brand new boots out of the box. Whatever footwear you decide on, wear them everywhere: in varying temperatures, terrain, and times of day. Blisters, whether you think you'll get them or not, can ruin a trip. While our guides take pride in their professional level of foot care, trust us when we say you'd rather avoid needing their skills.
Adventure isn't 100% comfortable: We know you're here for a challenge, but nobody wants to suffer. Our guides understand this delicate balance. You do your part by training; we'll make sure you enjoy amazing destinations!